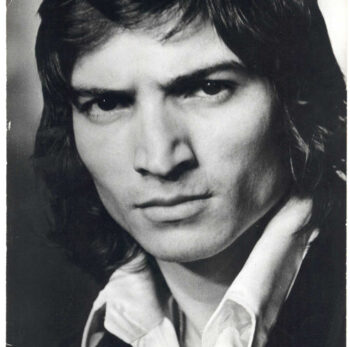 March 2015 – CEC dancers traveled to Spain and had the opportunity to class with Cristobal Reyes at Amor de Dios, Centro de Arte Flamenco y Danza Española.
CRISTÓBAL REYES FLORES – Flamenco, Amor de Dios
Córdoba (España), 1949
Cristóbal Reyes es un bailaor y coreógrafo de flamenco español. Es hijo de una familia gitana de reconocidos y talentosos artistas entre los que se cuenta a su sobrino Joaquín Cortés. Desde muy pequeño Reyes dedica su vida al baile flamenco iniciando su carrera profesional en reconocidos tablaos de Madrid para después formar parte de las compañías de Manuela Vargas yAntonio Ruiz. En los 70 y 80, Cristóbal se desarrolló como solista en espectáculos de gran prestigio en los que desempeñó cargos de director y coreógrafo, siendo Cumbre Flamenca (Madrid, 1985) su trabajo más importante. Cristóbal también es muy conocido por su labor como director artístico del famoso tablao La Zambra en Madrid, donde dirigió a muchas de las grandes figuras del flamenco como Javier Baron, Joaquín Ruiz y Juana Amaya, entre otros. En 1992 creó el espectáculo Cinco Bailaores, protagonizado por Reyes, Antonio Canales, Joaquín Cortés, Adrian Galia y Joaquín Grilo. El espectáculo se convirtió en un emblema de la historia del flamenco en Madrid por presentar un elenco de estrellas que formarían las bases del flamenco contemporáneo.
Reyes también formó su propia compañía, Flamenco Progresivo, con la que realizó numerosas giras alrededor del mundo. En el año 2000, Reyes creó la exitosa compañía Pura Pasión, producida por su sobrino Joaquín Cortés. En esta última, Reyes incluyó a las mejores artistas femeninas del flamenco, muchas de las cuales son ahora la referencia del flamenco moderno como Rafaela Carrasco, Belen Maya, Maria Juncal, Carmen La Talegona y Olga Pericet. Después del 2000, Reyes colaboró de nuevo con Cortés como coreógrafo en los espectáculos Pasión Gitana y El Amor y el Odio.
Cristóbal Reyes es uno de los más distinguidos y populares maestros del baile flamenco en la más prestigiosa academia de flamenco, Amor de Dios, en Madrid, lugar donde ha preparado a muchas de las actuales estrellas del flamenco, además de Cortés. Cristóbal enseña su estilo único y su técnica innovadora a estudiantes de todo el mundo a través de talleres y seminarios donde incorpora técnicas de ballet y baile moderno en la enseñanza del flamenco tradicional. Además de su labor de enseñanza, Reyes es director, coreógrafo y bailaor de la Compañía de Flamenco Cristóbal Reyes, donde presenta su nuevo espectáculo Las Cosas del Flamenco a entusiastas audiencias en numerosos países.