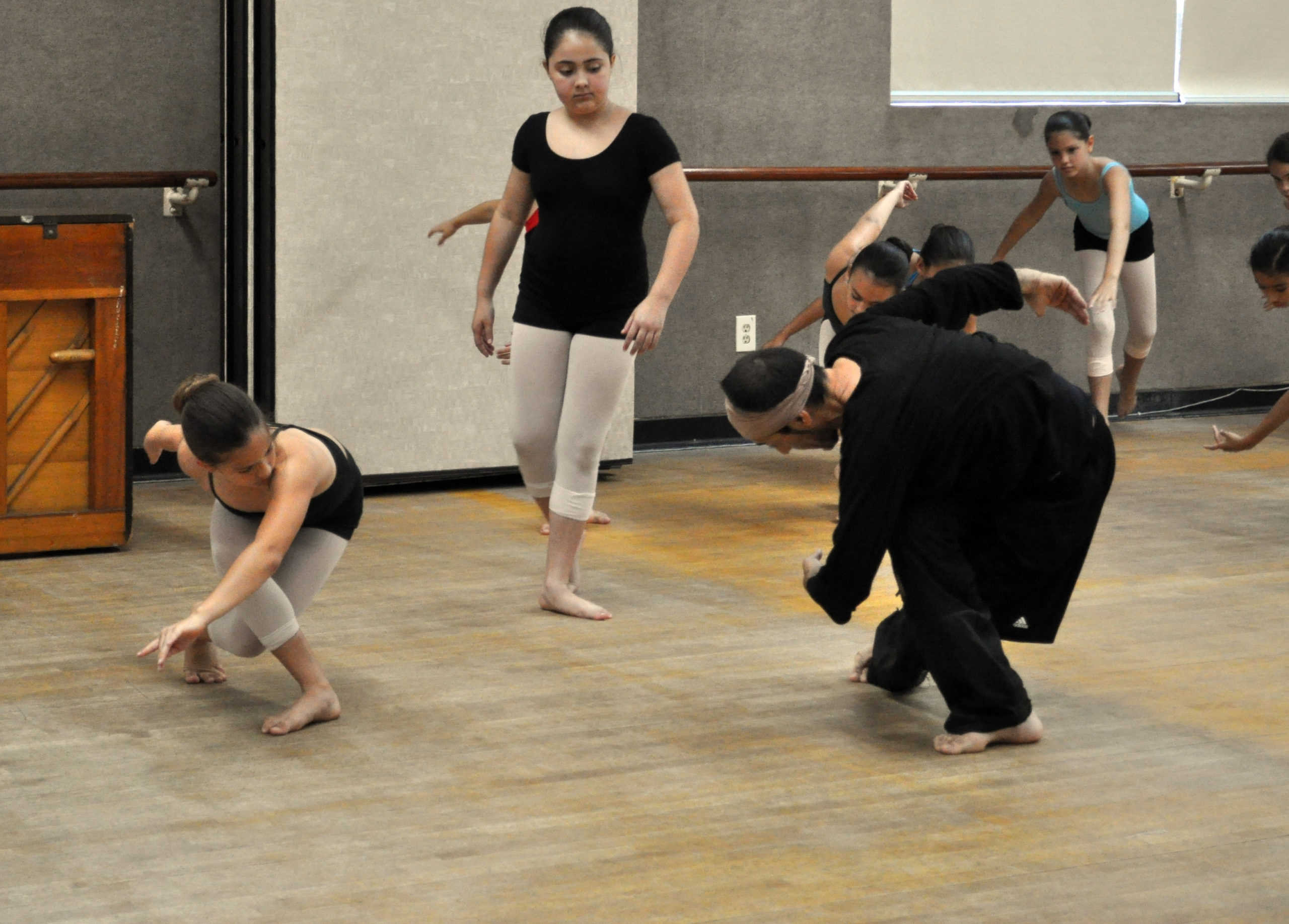 Juan Maria Seller is a Spanish choreographer, dancer, and teacher. He was formed in the disciplines of theater, dance-theater, ballet, modern and contemporary dance. Since 2005, based on his experience and knowledge, he has been developing a broad teaching method that is suitable for dancers with and without disabilities.
His theater and dance studies began at the "Centro Dramático de la Diputación Provincial de Badajoz", and furthermore at the "Conservatorio de Arte Dramático y Danza de Sevilla", Spain. Later, they continued with Luis Fuentes and Víctor Ullate, Spain. In 1991, he was selected to study at the Martha Graham School, NYC. Some of his teachers are: Pilar Pérez Calvete, Marisol Higueras, Luis Fuentes, Brinard Mel, Norio Yoshida, Víctor Ullate, Joan Cassasas, Carl Paris, Paul Grey, Jacome Philipe and Myrna Renaud.
Between 1984 and 1990, he worked with the companies "Pas Pie" and "Atalaya", Sevilla and "Ramón Solé", Barcelona. In Spain, he worked with the companies "Compañía de Danza Cristina Magnet", "Transit", "Ensitu Danza", "Amalgama" amongst others. "Seller Danza" is the company he created and maintained for 5 years in Spain.
He has an extensive repertoire of various performances and short pieces premiered in Spain, France, Portugal, and Puerto Rico, such as: "Recordanzas", "Tiempo de Tango", "Sefirah", Angels, "As Saudades Nossas" and "Arte por la Vida". In Puerto Rico he worked as a Ballet Master and Choreographer for the company "Dramadanza" and created several choreographies for the companies: "Ballet Concierto de Puerto Rico" with Don't Cry Paris, premiered in the "XXVIII Festival de Coreógrafos"; Western Theater Ballet with his version of "Carmen"; and "Coda 21" with Behind the Bricks.
Currently, he resides and works in Miami where he has presented a solo for the Miami Open Stage. In addition, he has choreographed for the Miami Arts Charter School (MAC) and for the Performing Arts Network (PAN). As a dancer, he is working with Karen Peterson and Dancers where he has performed for its 25th Anniversary as well as for the guest Serbian Company "Hajde da". He has been rehearsal assistant of "Harmonicum Accordion | Act l" by Lazaro Godoy, GodoyPradera Projects.