Conservatory Visual Arts classes take a classical approach to teaching drawing and painting. The program goes beyond arts and crafts. Students learn how "to see" in a new way. They learn to draw as if their hands are an extension of his or her eyes. Students will learn same way that the artists during the Renaissance did: by studying and copying from the great masters, who themselves did so years before becoming masters. Candidates for the Visual Arts Conservatory program must have the desire, passion and maturity for art. The ability to do art is not always given through inheritance; it must also be learned through constant practice.
In the Conservatory Visual Arts classes, the student will work individually at his/her own pace but in a group setting. Skill level will be taken in consideration when doing a project.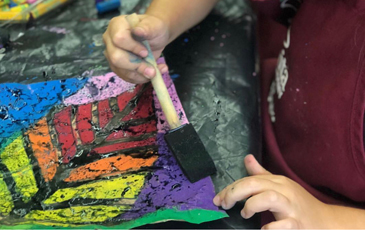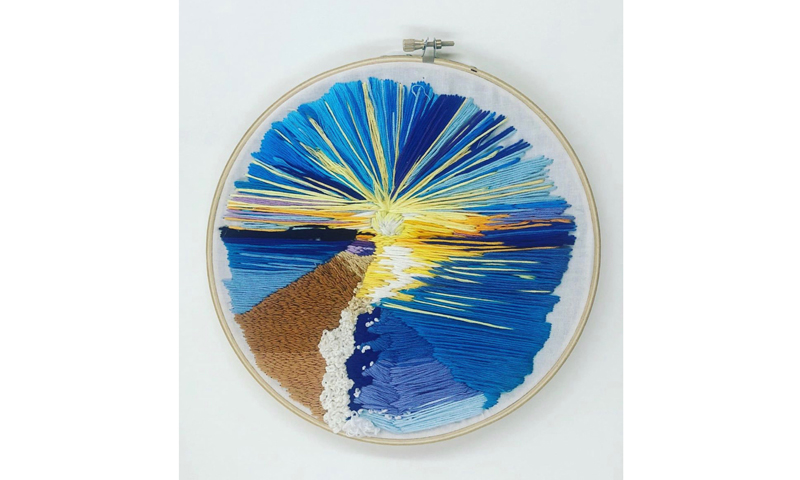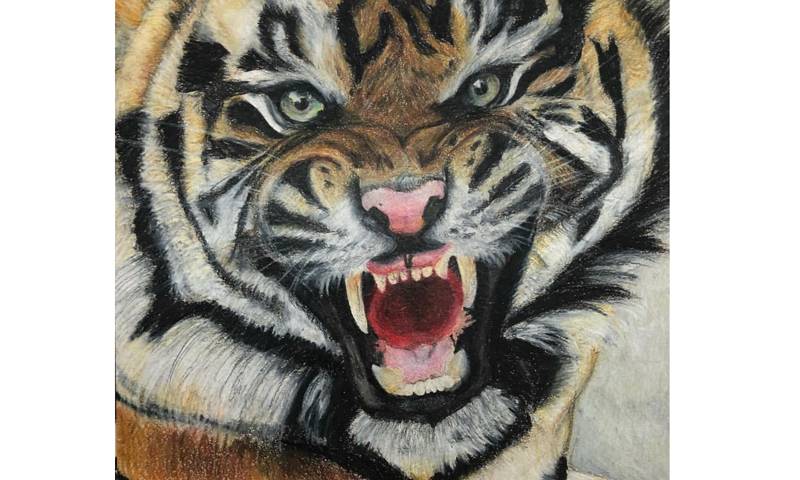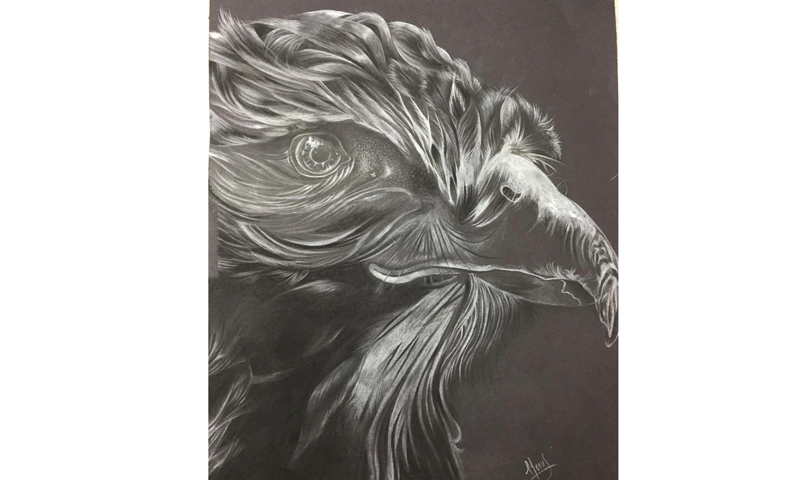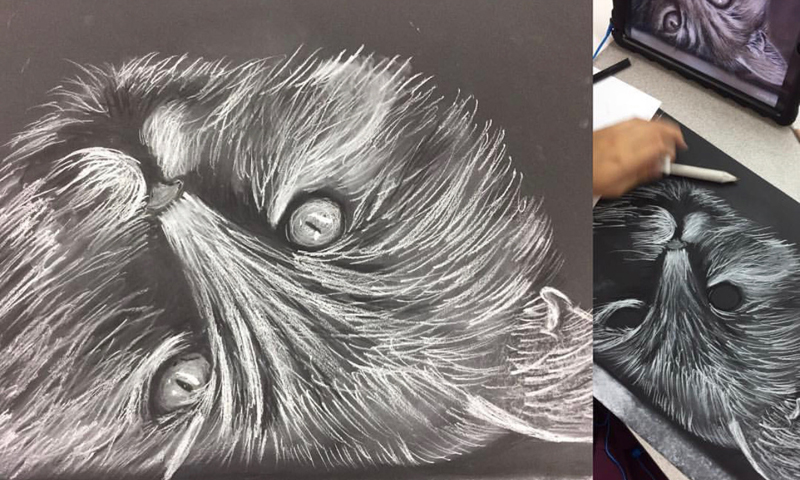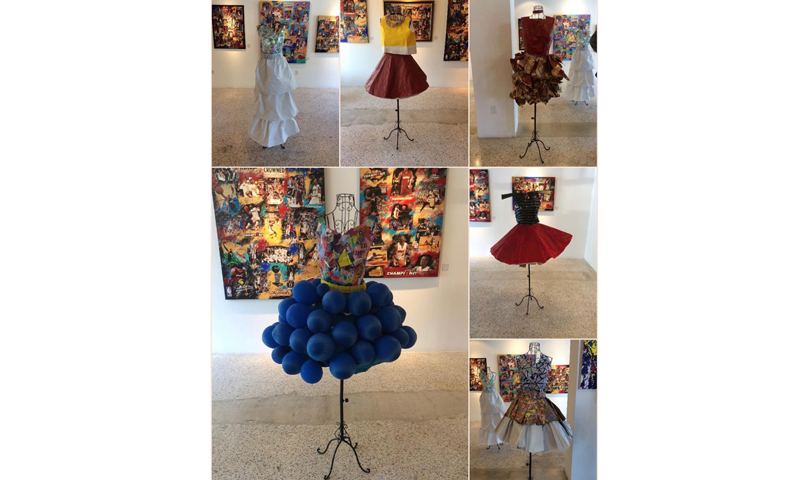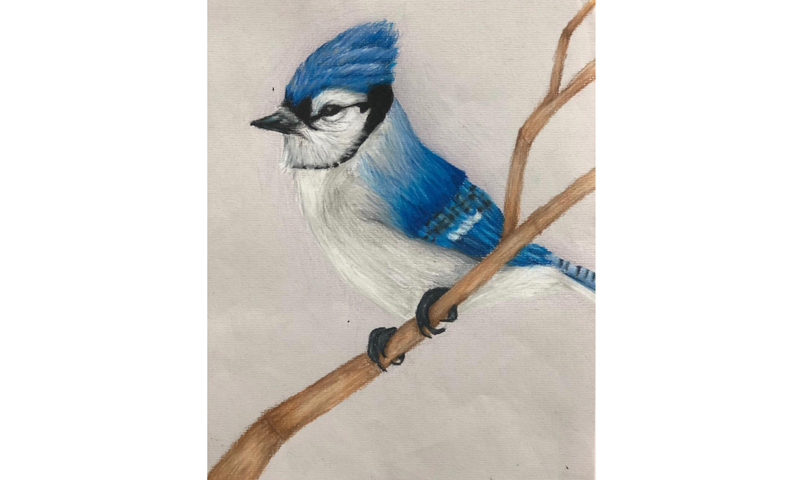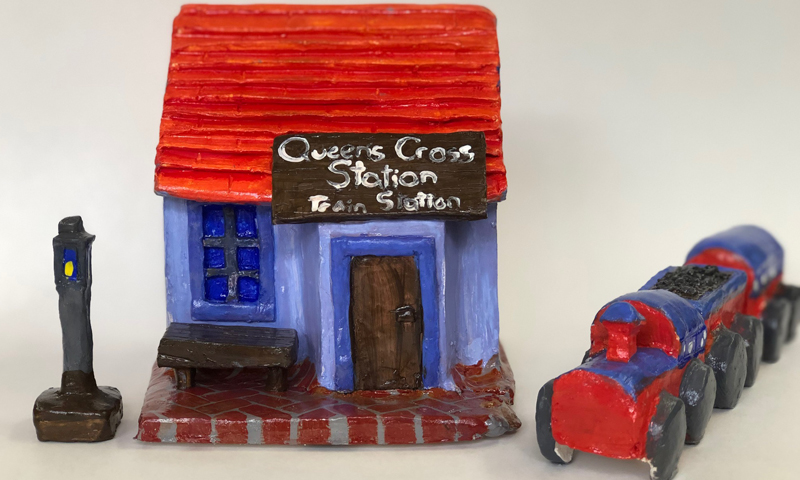 The yearly curriculum includes:
(subject to change)
DRAWING
pencil, charcoal, etc, about 7 weeks
Basic introductory format is composed of 3 essential components of visual arts: (Perception, Perspective and Composition)
1. Shape (form)
2. Volume (size)
3. Composition (placement)
Using a step by step (from simple to complex depending on skill level) method the student will understand what is needed in order to draw successfully. Drawing techniques will be from a traditional approach. Depending on drawing skill level, the program will include still-lives, animals, landscape, portraiture and master studies (copying from the masters). In the process, we will examine a variety of medias and techniques of drawing such as charcoal, graphite and oil pastels/conte crayons.
Materials: are extremely important. Students will be taught not only what to use, but also how to use it and take care of the materials.
ACRYLIC PAINTING
about 8 weeks
Students will learn application and manipulation of materials. The binder in acrylic paint is a plastic synthetic. Therefore, acrylics dry quickly and are water soluble.
Students will also learn:
– Brushes and paint care.
– Arrangement of color in the color palette
– Mixing specific hues.
– Paint application, brush techniques and clean-up.
Program will include:
– Still life
– Animals
– Landscapes
– Master Studies.
– Impasto = paint apply thick
– Morbidezza (Italian delicate) = an extreme delicacy and softness of coloring in painting. Advanced students at this stage will be able to choose or create their own subject matter. However, using their knowledge of the great masters composition and symbolism in their paintings.
WATERCOLOR
about 7 weeks
Painting is like drawing with a brush; therefore, drawing skills are continuously stressed. However, the subject matter should become more 3-dimensional. Students will learn the basic techniques of painting with a brush, brush manipulation, and care. Students will also learn the use of watercolor terms such as dry brush, wash, and glazing.
OIL PASTELS
about 7 weeks