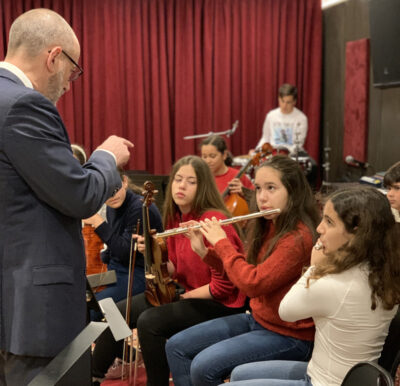 Michael L. Breaux holds degrees in music education (BME, Louisiana State University) and music performance (MM, Yale). In addition, he holds a professional diploma in educational leadership. He is currently completing his Ed.D. in music education at the University of Illinois at Urbana-Champaign, where his dissertation research focuses on both the cognitive strategies used and the eye movements used in scanning music for important information during sight-reading.
Mr. Breaux has taught for more than thirty years as a public school music educator and college instructor specializing in wind-bands, jazz ensembles, marching band, chamber music, and teacher preparation. He has been actively involved in the Connecticut Music Educators Association as ensemble chairperson and adjudicator for district, state, and regional festivals. On the university level, he has taught at Western Connecticut State University and the University of Illinois, where he taught conducting and supervised student teachers, and New York University. At NYU, he founded both the Concert Band and the Music Education Jazz Ensembles (MEJE).
As an active professional musician, Mr. Breaux has performed as principal bassoon and soloist (bassoon and saxophone) with the Baton Rouge Symphony, New Haven Symphony, Wallingford Symphony, Orchestra New England, and numerous ensembles throughout the Tri-State area. He has also performed as a doubling woodwind musician in jazz ensembles and theater orchestras. As a studio musician, he has made numerous recordings, including the movie soundtrack albums Eternal Sunshine of the Spotless Mind and Magnolia. He also performed on the Fiona Apple album When the Pawn, and Aimee Mann's album Whatever.