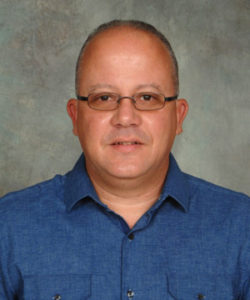 Clarinet, Music Theory
Mr. Milanes is a professional clarinet player and teacher. He began his clarinet studies in the "Alejandro Garcia Caturla" music school, where he received second place for Best Interpretation of Cuban Music in the annual Amadeo Roldan Music Competition. Mr. Milanes continued his studies at the Amadeo Roldan Conservatory in Havana, Cuba, where he reached the third level with Aldo Salvent. During his second year, he won third place in the Amadeo Roldan National Clarinet Competition. Mr. Milanes graduated from Instituto Superior de Arte (ISA) in Havana, Cuba. After graduation, Mr. Milanes began to play clarinet for the National Symphony Orchestra of Cuba.
From 2000 to 2005 Mr. Milanes was a member of the "Ebony Concert" clarinet quintet, directed by Jorge Serrano. He played first clarinet under the direction of Jorge Lopez Marin and participated in the IV National Chamber Music Competition, where he won first place and received special recognition for Best Interpretation of Latin American Music. In 2004, Mr. Milanes relocated to Spain, where he was invited by numerous regional bands to play as a clarinetist and saxophonist. He toured many cities in Spain with the "Ebano Ensemble," including Madrid, Valencia, and Murcia.
Mr. Milanes is certified to teach Middle School and has years of experience teaching clarinet and saxophone to young musicians. Among the places he has taught are the Unión Bocairent Musical Association, Banda Artístico-Cultural de Montaverner, Agrupación Musical de Ontenyent, and Union Musical San Diego De Fenollet in Valencia, Spain. In Miami, Mr. Milanes forms part of Miami 4 Winds Ensemble. Mr. Milanes has been a member of the music faculty at Conchita Espinosa Conservatory of the Arts since 2014.