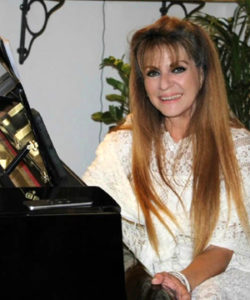 Piano
Ileana Cortizo is a native of Cuba. She graduated from the Instituto Superior de Arte (ISA) in Havana, Cuba, where she studied with Frank Fernández and Valeri Kamichov. She then received a full scholarship to study with renowned pianist Frantisek Rauch at the Academy of Performing Arts (AMU) in Prague, Czechoslovakia. Ms. Cortizo took master classes with Jorge Luís Prats (winner of the Margare Long-Jacques Thibaud, France), who is considered to be the most important Cuban pianist.
Ms. Cortizo has years of experience as a performing artist, both as a soloist and as a chamber musician. Her debut as a performer was in 1979 with the Symphony Orchestra of Matanzas, Cuba, where she played the Liszt 2nd Concerto. Since then, she has successfully participated in numerous festivals, concerts, and tours throughout Europe and the Americas, including Festival de la Amistad, Festival Internacional de Música Electroacústica in Cuba, Festival Cervantino in Mexico, and the Concurso Internacional de Guitarra in Havana, where she was asked to accompany the winner of the competition, Canadian guitarist, Remy Boucher. The Cuban National Orchestra invited Ms. Cortizo to play as a soloist for a concert commemorating the 200th anniversary of Mozart's death, where she interpreted the Concerto no.20 in D Minor. The Cuban Institute of Music invited her to be a member of the jury for the Amadeo Roldán piano competition. Ms. Cortizo has also appeared on television and radio shows in Cuba, Mexico, France, and Spain.
Ms. Cortizo performed as soloist in the Chopin House in Maianske Lazne, in Prague, Most, and Plzen, as well as in Hungary, Germany, Austria, Portugal, and Spain. She has also participated in chamber music performances with the opera singer Hugo Marcos (winner of Milan Scala competition and Barry University professor). She has performed extensively throughout Spain, in such venues as Martín Codax Auditorium in the Vigo Conservatory, Caixavigo Auditorium, and the Palace of Congress in Pontevedra. The Real Patronato Cultural de Galicia selected Ms. Cortizo to perform a 20th century repertoire for their concert series dedicated to the history of piano.
Ms. Cortizo has taught piano at ISA and at the National Conservatory of Music in Havana. From 1998 to 2012 Ms. Cortizo was Head of the Piano Department at the Professional Conservatory of Music in Lalin, Spain. She has taught master classes throughout Spain and Portugal.