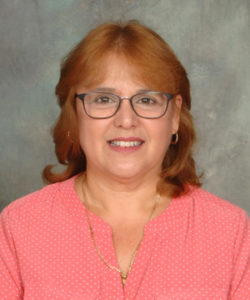 Saxophone, Piano, Xylophone
Born in Cuba, Ms. Raymat's first studies were at the Guillermo Tomás Conservatory, where she specialized in guitar. Ms. Raymat has a Bachelor degree in Music with a major in saxophone from the Instituto Superior del Arte (ISA) in Havana, Cuba, and a Master's degree in Education with a concentration in Child Music Education and a specialization in Early Childhood and Elementary Education.
Ms. Raymat performed with the all-women's orchestra Anacaona for eight years. While living in Ecuador, she was guest lecturer on early childhood and elementary music education for the Symphonic Orchestra of Ecuador. Ms. Raymat has participated in concerts held in Spain, Venezuela, Ecuador, Colombia, Jamaica, and Mexico, among other countries. Ms. Raymat has a thirty-year trajectory as an educator. She teaches music in the early childhood and lower school at Conchita Espinosa Academy and has been on the music faculty of the Conchita Espinosa Conservatory of the Arts since 2005.